APPLIANCE REPAIR
PARTNERS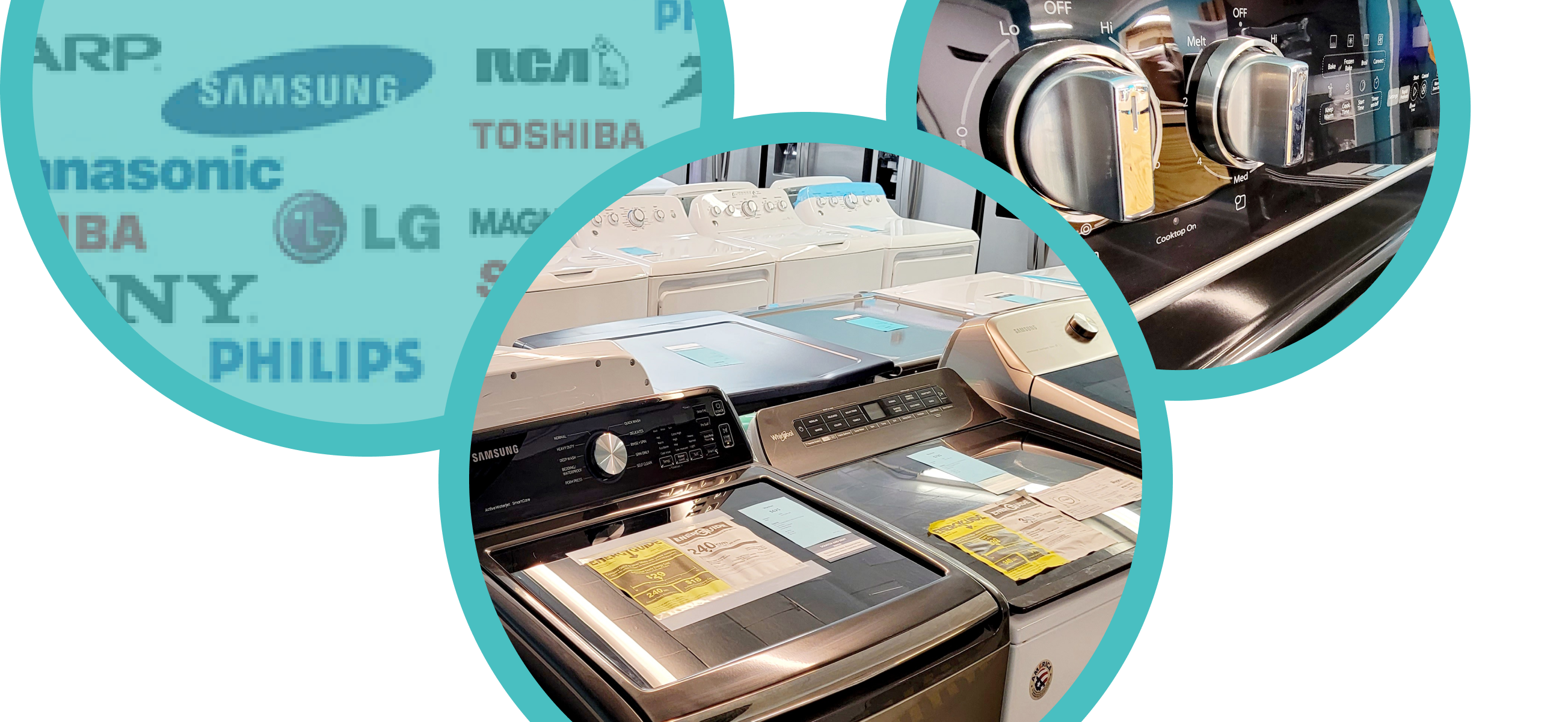 Austin's Appliance Repair Pros
Appliance Repair is tricky. We know appliances are essential which means when an appliance goes down you need a solution fast. Repairing your appliance is not a service we provide but, we know a few companies/pros that take their customer service as seriously as we do.
We have heard stellar things about Daigle Appliance Repair from our customers. Everything from their fast response time, to their affordable appliance repair pricing to their professionalism. Christian Daigle with Daigle Appliance Repair is a total pro when it comes to all things appliance repair. His personal approach to appliance repair ensures us he is a top Candidate for your appliance repair needs and his customers yell it from the mountain tops. This appliance repair company has 5 stars on yelp with over 125 Reviews (probably more by the time your reading this.) Just like any repair service; appliance repair requires an honest technician to properly diagnose the issue. We feel Daigle Appliance Repair does a stellar job of taking care of their customers and just like their customers, We recommend them to take care of your appliance repair needs. Give em' a try and tell them Neu sent you!
Phone: (512) 363-5327
Atlas Appliance Repair has been fixing appliances around Austin, Tx since 2010. Atlas is a family owned and operated business and you can feel that family vibe with the appliance repair services they offer. Avri and David (owners of Atlas Appliance Repair) are two friends that grew up in Jerusalem, Israel and have been fixing broken things ever since. Appliance Repair is tricky and requires honesty from the appliance repair technician to do the job right. We feel Atlas will take care of your appliance repair needs in a honest, personal manner because of their extensive experience and family run operation. Give em' a try and tell them Neu sent you!
Phone: (512) 859-5444
Austin's Appliance Repair OG! We love referring our customers to Tony because he will provide 5 star customer service like we do! Tony Appliance Repair is a one man army leaving happy customers and working appliances in his wake. We have been referring customers to tony for years and have heard all the great feedback. Keep rockin' the appliance repair world Tony you are an all-star!
Phone: (512) 788-7346
---
How Appliance Repair Works
We can't speak for others but typically an appliance repair technician will come on site and diagnose your appliance for a flat rate. Usually this appliance diagnostic fee is waived if you choose to complete the repair on your appliance. If you choose not to complete the repair you usually only owe the diagnostic fee.
---
Common FAQs with Appliance Repair
Can they provide me an estimate by phone with symptoms and a model #?
Accurately, No. A good appliance repair company will not provide any estimates by phone, it sets an inaccurate, bad expectation. Picture asking a car repair shop to give you an estimate for a repair on a car that the ac isn't working or is shaking. The root cause could be LOTS of different things. Any estimate they could provide would not be accurate until they could diagnose the issue. Having a good appliance repair technician onsite to perform a diagnosis will usually pinpoint the issue and give a clear path for estimates etc.
Will performing a repair always solve the issue?
Most of the time yes but in many cases (especially a board or motor issue) there could be multiple parts that need to be replaced that cannot be diagnosed until a part is replaced. Take power surges (a spike in electrical supply, typically experienced during storms) for instance; A power surge caused a spike in electricity that fried a fuse, once the fuse was replaced it exposed the mother board was also damaged. This is somewhat common with electrical issues and should be considered. A good appliance technician will bring the possibility to your attention beforehand.
I have a refrigerant leak in my refrigerator should I get it fixed?
Our recommendation is no. A refrigerant leak is the result of tiny holes or cracks in the coils. A refrigerator's high pressure sealed system with a tiny leak can drain your system of refrigerant quickly. Diagnosing a refrigerant leak can be inaccurate difficult and costly. If you have a refrigerant leak in most cases we would recommend you to replace the appliance.
My compressor on my refrigerator is broken should I repair it?
If you have had an appliance repair company diagnose the issue as a broken compressor then no, we would not recommend replacing a compressor on a refrigerator. To replace a compressor would mean a sealed system repair which we do not recommend. Any repair to your sealed system on a refrigerator or freezer is typically expensive and other issues could arise during the process.
My appliance is over 5 years old, should I replace it or repair it?
This is a tough one, we sell appliances so you know what our answer is but you should be considering the age and the original price of the appliance. Repairs could be more than the value of the appliance you are repairing. Sometimes repairs are cheap, fast and easy! Maybe you love the way your appliance works or the style can't be replaced or a replacement is expensive! Always take that into consideration the appliance's value!
What parts are readily available?
Appliance Parts supply chain issues have rocked the appliance repair industry over the last few years. Some parts which used to be easy to get are on backorder and some parts were unaffected and readily available! We have seen some manufacturers have been better than others:
Whirlpool, Kitchenaid, Amana, Admiral, Roper, Kenmore: Generally have the most parts availability
GE: most parts available
LG: 50/50 some have been difficult to find
Samsung: 50/50 same as LG, many hard to find parts currently
Midea: Lots of major parts are on backorder. Many common parts are available.
Frigidaire: 50/50 most common parts are available
There are lots of appliance repairs to avoid and lots of appliance repairs that are worth it vs replacing the appliance. Knowing this difference usually comes from an honest appliance repairman. That's why we recommend the good ones above! Hope this helps!