Dedicated to providing innovative solutions for the appliance market. Our focus on customer service and out of the box thinking have allowed us to provide our community with savings on all things appliances.
Our Appliance Outlets, Appliance Parts Store, and Appliance Wholesale Program each offer revolutionary solutions to problems within the Appliance Industry. Appliances can be expensive and the need to replace an appliance seems to always happen at an inconvenient time.
Our website's live inventory provides our customers with reliable up to date - remote access to all of our discount appliance inventory in real time.
Neu Appliance Outlet provides the solutions you have been looking for:

Certified Reburbished Appliances

Scratch and Dent Appliances

Our Website's Tools For Success include: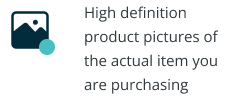 Replacing an appliance part can be difficult and expensive. Correctly identifying which part you need and limited production rates make finding Affordable In-Stock parts nearly impossible.
Neu Appliance Parts provides the solution you are looking for:




Wholesale distributor of appliance liquidation inventory like Scratch and dent, customer return or salvage appliances by the truckload. We are appliance dealers' best option for wholesale appliance inventory in bulk.
Our wholesale customers use our services to stock their showrooms with quality appliance inventory supply by the truckload including: