Acima is a third party NO-CREDIT NEEDED financing option.
Here are some techniques that will help you pay the least and maximize your bang for your buck. In plain English, Acima purchases the items from us (Neu Appliances) and leases them to you until you pay it off. Once you pay it off, you own them.
Lease terms are 12 months with 3 ways to pay it off: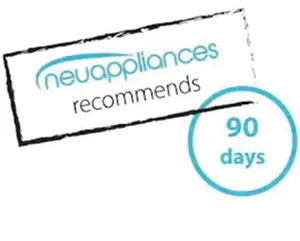 Within 90 Days
You only pay: Initial Payment + $25 + Total

Early Buyout Option
Usually 75% of the remaining payments owed

Full 12 Month Lease
Roughly 2x the cash price remaining
▪ US government-issued photo ID and SS# or ITIN#
▪ 3 month history with current employer or source of income
▪ Checking account for at least 90 days
▪ Deposit $1,000 or more into your checking account
▪ Positive checking account activity
Neu Appliances recommends only purchasing what you can afford, stay in your price range.
Acima is a 3rd party and has no affiliation with Neu Appliances. That's why we can give you our scoop on their offer without their influence.
▪ Fast Approval
▪ No Credit Needed
▪ Build Your Credit
▪ 90 Day Payoff (Intital Payment)+ (Price) + ($25)
▪ Convenient online account
▪ Can be expensive if not paid off in 90 days
PAY IT OFF WITHIN 90 DAYS AND IT'S A GREAT DEAL