We Sell Discount Appliances
Serving the Kyle Area
Serving Central Texas and the Greater Austin Area We Provide Fast and Professional Delivery to the Central Texas Area Including: Austin, Round Rock, Pflugerville, Hutto, West Lake Hills, Sunset Valley, Liberty Hill, Leander, Jonestown, Lago Vista, Hudson Bend, Lakeway, Spicewood, Dripping Springs, Driftwood, Henly, Buda, Kyle, Uhland, Mustang Ridge, Creedmoor, Del Valle, Garfield, Cedar Creek, Wyldwood, Clearview, Bastrop, Camp Swift, Hornsby Bend, Sayersville, Elgin, Manor, New Sweden, Cele, Coupland, Taylor, Weir, Georgetown, Cedar Park, Bee Cave, Jonah.
If you are outside of our delivery range our discount appliances are still available for pickup! We have customers that come from all over the great state of Texas for our discount appliances.
Shop Our Discount Appliances
Appliances On Sale
89 products
This Inventory Is LIVE And Changes VERY Quickly.
1. You Can Order by Phone or Purchase in Person.
2. We Cannot Hold Items Unless Purchased.
3. Iventory is Updated in Real Time.
4. Our Inventory Moves Very Quickly.
See What's In Stock
Why Choose Neu Appliance - Outlet
Learn About Our Discount Appliance Outlet
Watch this video to see what Kyle's Favorite Appliance Outlet Store offers and how we strive to provide our customers the best service possible. Fast local delivery, huge discounts, online shopping, live website inventory, Neu Shield appliance warranty and no credit check financing are just some of the perks.
Exceeding Kyle's Appliance Expectations Since 2015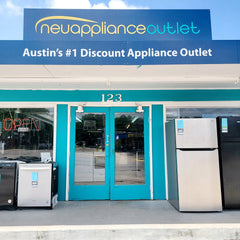 Daily Appliance Liquidation Sales!
We specialize in saving you money on all things appliances! Our huge daily discounts are like your favorite aisle in the big box stores:
The Clearance Aisle
Our tools to unlock your greatest discounts include:
-Scratch and Dent Appliances
-Open Box Appliances
-Certified Refurbished Appliances
-Liquidation Event Appliances
-Display Models or Floor Models
-Discontinued Model Appliances
-Over Stock Liquidationsand many more!!!
We Carry Most Major Appliance Brands
Shop Certified Refurbished / Used Appliances or Scratch and Dent Appliances at Liquidation Prices!
Neu Appliance Outlet has been providing Kyle, Tx and neighbors affordable Used - Refurbished or Scratch and Dent / Open Box Appliances since 2015. Our appliance showroom, nestled in the North Loop Austin Business District in 78751, has helped thousands of customers save money on appliances at liquidation prices. You will find a wide variety of scratch and dent appliances in stock and ready for pickup or delivery like Used Washing Machines, Scratch and Dent Refrigerators or Open Box Discount Ranges or Certified Refurbished Electric Dryers.... All at liquidation prices! Shop our up to date website to see what's in store today!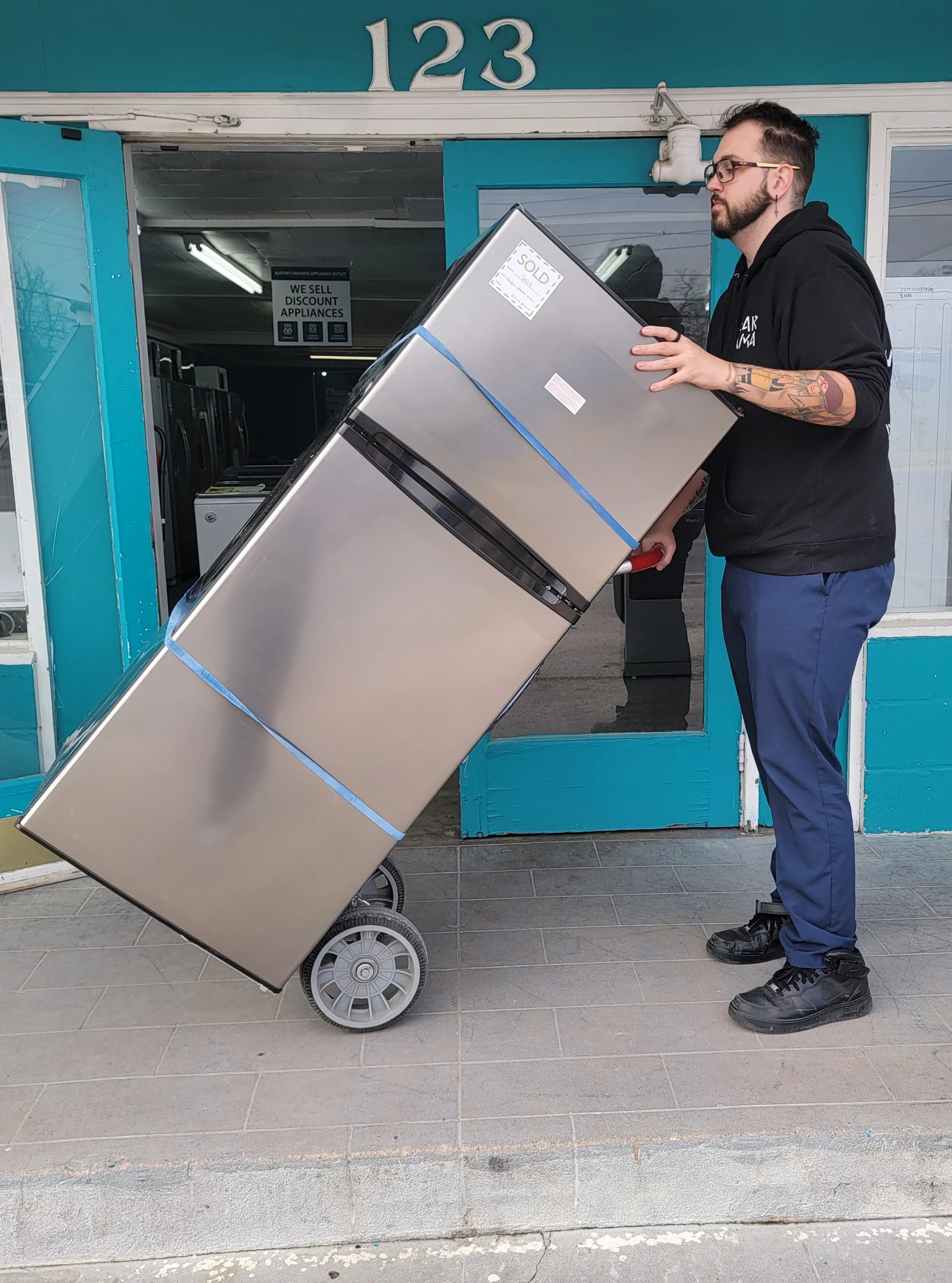 We Deliver to the Kyle, TX Area and More!
We Provide Fast and Professional Delivery and installation services to most surrounding areas Including:
Austin, Round Rock, Pflugerville, Hutto, West Lake Hills, Sunset Valley, Liberty Hill, Leander, Jonestown, Lago Vista, Hudson Bend, Lakeway, Spicewood, Dripping Springs, Driftwood, Henly, Buda, Kyle, Uhland, Mustang Ridge, Creedmoor, Del Valle, Garfield, Cedar Creek, Wyldwood, Clearview, Bastrop, Camp Swift, Hornsby Bend, Sayersville, Elgin, Manor, New Sweden, Cele, Coupland, Taylor, Weir, Georgetown, Cedar Park, Lakeway, Bee Cave, Jonah